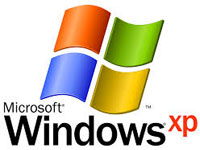 As of April 2014, Windows XP is no longer supported. If you're still using it, along with SCSI document scanners, you could be in for an unpleasant surprise the next time you need service, a new scanner or there is an upgrade to your document capture software.
Don't Let the Dominoes Fall…
When a new scanner or capture software needs to be installed, it's unlikely to work or at least be supported on Windows XP. This will require you to upgrade the operating system on the workstation(s) to Windows 7 or 8. If you're using old SCSI scanners, they will not work with Windows 7/8, so you would have to replace the scanner(s) and possibly upgrade the workstation as well to accommodate for 32-bit and faster scanning speeds (i.e. more RAM). What you want to avoid is having to do this in a pinch.
Get an Onsite Document Scanning Evaluation
ProConversions will help you get to a better place. We will come onsite to:
Evaluate your document scanning hardware, capture software, drivers, operating system, and workstation
Recommend what needs to be replaced moving forward and when so you can plan/budget accordingly
Identify any and all scanner vendor rebates, trade-ins and other incentives to defray any new hardware costs
If you need help implementing any of the above, we can create a proposal to cover all of your hardware, software and implementation/integration needs