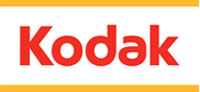 KPP Creates Kodak Alaris to Ensure Long-Term Growth of Valuable Businesses
I wanted to take a moment to update you on yesterday's exciting announcement regarding KPP's finalization of their acquisition of the Kodak Document Imaging Business. The new company, headed by Doloris Kruchten as President, will operate under the name Kodak Alaris' Document Imaging Business.
For those of us who have been committed to the long term success of the Kodak Document Imaging Business, the completion of this transition provides a new beginning for a company that has been the benchmark of innovation in the document imaging market for over 80 years.
With this new beginning, quoting Dolores Kruchten, we can expect, "a more dynamic company focused on improved innovation, faster time to market, even stronger customer service and sustainable, profitable growth."
On behalf of ProConversions Corp and Kodak, I would like to thank all of you for your support during this transition. This has been a long process, but I am extremely pleased with the outcome. The transition to Kodak Alaris' has been seamless and we could not have wished for a better outcome. I look forward to working with you and the Kodak Alaris' Document Imaging organization for many successful years to come.
Best regards,
Michael Gaudino
President
ProConversions Corporation